Why choose
Carpenters on the Level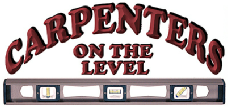 MA Lic# 049281
H.I.R. # 104038
Fully Insured
Remodeling Your Kitchen…where to start
Kitchen Remodeling
A kitchen remodeling project is an investment in your home that not only reflects your lifestyle but also increases the quality of your home. This is the place where family and friends gather, the place where culinary achievements are made, and the room most used in your home. Whether you are remodeling for your own personal reasons or just trying to increase the value of your home, this is the one of the most in demand projects requested and completed.
How much does it cost?
The cost of any kitchen remodel can vary greatly. The project could be straight
forward where there is no redesign, just simply removing and replacing, but then
again the project could be a complete makeover, all new layout and with that
A lot of plumbing work, electrical work, new walls, as well as an entirely new kitchen, appliances, tile floor, lighting and maybe even some structural work such as removing a load bearing wall to increase the size of the kitchen. Every year there is a cost verse value report in Remodeling magazine. You can follow the link below to see the average costs and cost recouped values / return on investment.
Remodeling's 2014 Cost vs Value Report
When you think of all the factors that can go into a kitchen remodel and all their respective variable costs you can see why the final cost can vary greatly. Here are just some of the choices to be made and each will have an entry cost, a middle average cost and an upper value cost. The selections are cabinets, counter tops, faucets, appliances, back splash, lighting, flooring, painting, ventilation, hardware (knobs, pulls, etc.), and that does not include any of the varied labor costs for the respective trades.