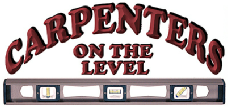 This has been a long time coming…
I have officially retire from the profession of home remodeling.
I took time off to care for my aging mother who is getting on in years plus has dementia. At some point I had planned on re-entering the workforce and would have continued with my home remodeling career which I thoroughly enjoyed. After several years and a lot of time to think, I have decide to hang up the tools and pursue a different direction. I will miss the interaction with a lot of great folks and the daily workout, this profession provided.
I want to thank everyone I ever met throughout my 30 plus year career and wish you all the best moving forward. Feel free to call anytime if there is a question or two I can help you with.
Sincerely, Mike Murphy